Playing quality games is always the desire of many computer game enthusiasts. However, in the current times, there are thousands of online gamers developing unique games. It is a great challenge to get a place where you will be able to enjoy a classy, quality and professionally well designed game. This should never present you more stress because we have done our perfect research and we are here to introduce you to the top Nintendo Wii games in 2015. These are modern games that have been designed with precision to offer you great enjoyments.
1. Xenoblade Chronicles X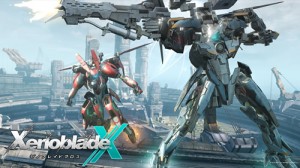 Xenoblade is a perfect science fiction game packed with great action moves, role-play videos and other great graphics. The game was published by the Nintendo for Wii U video game console. It was released on April 29th 2015 and its series Xeno has been doing well in the market.
2. Splatoon
This is known a quality third-person shooter type of video game that was developed and at the same time published by Nintendo for Wii U. This game gained popularity soon after its release in May 2015. Since its release to the market, it has gained a lot of perfect accolades and awards making it the classiest game from the manufacturer in 2015. It managed to scoop the award for Best Shooter and award for Best Multiplayer. You can enjoy playing it on single player mode as well as Multiplayer video game mode.
3. Devil's Third
Devil's Third took the market by storm as an Action-Adventure Sash and Hack videogame. It is a smart shooter game that was developed for the Wii U and the Microsoft Windows. Its latter version is a quality online Multiplayer. Devil's Third was released in August 2015 and its genre is Hack and Sash, action-adventure and shooter game. It so enjoyable and you can always play it daily as you discover great and perfect moves.
4. Super Mario Maker
The Super Mario game is a quality side-scrolling game in a better platform with a smart creation system as well as a smooth video game that offers many great enjoyments. This game was developed and published by Nintendo and used for the Wii U video game console. In September 2015, it was released worldwide. It is trusted as the perfect game that offers players the best moves.
5. Mario Party 10
The Mario Party 10 is well knwn as a professional party video game published by Nintendo in 2015. It is perfect and more enjoyable modern game. Known as the tenth main game that was developed in Mario Party series, it has so far made greater impacts and now it is known as the first game in series for Wii U.
6. Mario Tennis: Ultra Smash
This is an exquisite video game that was developed for the Mario Tennis series. It was published by Nintendo for Wii U. The game was released November 2015. Its genre is sports and it offers many game enthusiasts the perfect opportunity to discover greatness as they enjoy its unique style and great moves. It simply belongs to the list of top Nintendo Wii games in 2015 and offers game lovers more than just entertainment.