Storage management is not as easy as it seems, especially if you are not well supported by a great company that will handle all your orders and freight forwarding requirements. But, fulfillment companies are not created equal. It is up to you, therefore, carefully choose what is suitable to your business.
There are countless fulfillment service providers in operation. Since this service is crucial for your growing business, you need to be keen about making a choice to keep up with your stocking demands. Below is a guideline on the benefits and the actual steps of getting the best service from fulfillment companies to meet your business needs. Read on.
When getting help is important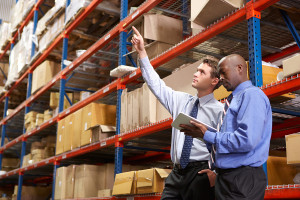 In the process of growing your business, you will not be able to handle all customer demands without failing at some point. When orders come swiftly and your products are selling like hotcakes, you will surely need help maintaining a buffer stock as well as sending out orders to reach your clients in a timely manner. That's what fulfillment companies are out to do. They are created to handle storage, packing, stocking, and shipping requirements. They are the best resources for ensuring timely deliveries of goods to solicit 100% customer satisfaction.
What the best Fulfillment Company is made of
Before deciding on what company to trust, you need to be certain about your business needs. The best fulfillment company to partner with is the one that has significant experience on your brand of trade. If you are selling apparel, make sure that your partner company knows how to handle such type of fulfillment order.
Then, there is the manner of how the service is delivered. It is very important that you strike a strong partnership with the company to ensure that growth and success will become possible. If you partner with a good fulfillment service provider that's sensitive about your business needs and requirements that's willed to keep up with your customer demands, you will never have to worry about anything much. Note that the company must care about your business and should be one with you in making it grow.
Of course, you also need to do a background check. The reliability of a fulfillment company in the business of pick and pack is crucial on how well the partnership would go through the years. The amount of experience will speak of how well it will be able to take on unexpected issues or complicated projects, after all.