The shopping experience is heavily changing now with the introduction of a trending technology into it. Specifically, virtual reality agencies are changing the game to provide more realistic interactions. This is the latest approach that shops are using to let customers enjoy and enhance more their purchasing.
Iflexion.com said about augmented reality advertising that "Virtual reality offers a new medium, which might excite all sorts of demographics. If you ever were irritated by an overcrowded escalator in a shopping mall on a Saturday night, then you might be a good target audience for VR."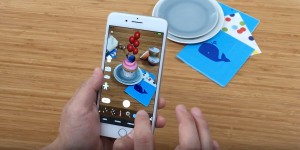 If you are seeing the interesting future of retail in AR agencies then you are sure towards a bigger and bolder emergence of "shopping." There are no more livid and dull experiences with so many people crowding you. Also, there will be no more bad customer service episodes in the mall and you can just enjoy the whole shopping euphoria anywhere even in the comforts of your home.
Although the "comfort of your home experience" is not the focus of many virtual reality agencies like http://7dx.co/. With this company, you could have an in-store transformation towards AR. Like these following stores, which added and modified some things in their physical shops.
1.IKEA VR Experience
IKEA has recently launched their VR experience early this year with an app. Through a VR headset, the customers can turn their purchasing selection into an interactive where they can make their own virtual kitchens. It is more like a showcasing tour that you can do yourself. It is your own perspective so you can really see if it the appliances can fit your style. You can even navigate as you go along.
2.Marks & Spencer's virtual rail
UK renowned shopping merchant, Marks & Spencers has also gone into the AR experience through a virtual reality agency. It has also introduced"boutique" where people can see models wearing their choice of clothes and the prices that go along. You will never go wrong anymore with what clothes will you buy with this. More so, you can simply place orders through wi-fi for it for a free delivery at home via your gadgets.
3.Kohl's fitting room
Following the footsteps of Marks and Spencer, Kohl has also started with VR experience through a digital fitting room. People can now try clothes, accessories, and all without shedding their clothes. It is also advanced with how you can ask for additionals sizes with scarves, bags, and others to go along. A virtual reality agency definitely helped to make this one into reality.
How Virtual Reality Agency Is the Future of Retail

,