Racing games are still the most popular among video gamers in the world today with fast track car racing games still being produced by the world's leading video game developers such as Nintendo with great contribution towards technology not only to be the best but attain consumer expectations
Nintendo Wii, is one of the most popular gaming consoles you will ever come across today. It is the seventh generation console succeeding the Nintendo GameCube. Their wide range of games, from popular racing, family, action, shooting, beat em up games among others. In the category of racing games, this article will emphasize on the popular car racing games by Nintendo Wii platform.
So without further ado, let's get down to business. But first take a look at the following games from this category that with no doubt you are familiar with.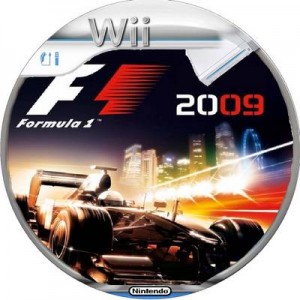 Formula 1 2009 (Wii)
Need For Speed: Hot Pursuit (Wii)
Need For Speed: The Run (Wii)
Need For Speed: Nitro (Wii)
Sonic Rider: Zero Gravity (Wii)
Ferrari challenge (Wii)
GT Pro series (Wii)
Indianapolis 500 Legends (Wii)
Hot Wheels: Beat that (Wii)
Kart Racer (Wii)
Speed Racer: The Video Game (Wii)
Furthermore with video gaming market getting competitive, with the likes of Xbox, PlayStation working through technological advancements and innovations like sound cards, graphic cards, faster CPUs, and 3D graphic accelerators. Well Wii was not to be left out, they stepped up and produced the best gaming experienced ever realized. The introduction of a unique way of gaming, motion control. Their controllers have spatial awareness (it detects movements in three dimensions) and it is integrated such that it operates wirelessly with the console offering you the family quality entertainment evry gamer expects. Nevertheless, the Bluetooth features, which allows you to control the game with physical gestures. These capabilities are remarkable and is worth mentioning since they add to the never ending sensation of enjoyable moments while racing.
Secondly, Wii show cases the simple designs, i.e. high-definition game play and other complex functionalities. In addition, the internet access allows you to connect with other game players all over the world to compete and show your driving skills and how fast you can go giving you that fast and furious preview. Another unique content is access to the ever growing collection of apps that improves your gaming experience. You don't need to worry about the previous versions, Wii allows backward compatibility of your games so your previous versions of the games are compatible with the new versions. In addition, you get to feel your cars as you drive with the help of accessories like headphones and many more.
Lastly, Wii manufacturer produced the bestselling and most popular race car games in the world as of March 2015 with Mario Kart (Wii) and Wii sports selling millions of copies around the world. According to the CEO, Satoru Iwata their main idea is not only to attain a wide demography in the gaming market platform, but produce the best racing cars in the whole world. To sum up everything, Nintendo Wii games are approximately 1.5 to 2 times more powerful than its predecessors. You don't need to be a genius to figure this out, Nintendo Wii car racing games gives you a fantastic fever and new generation racing. With all that in mind, all I can say to anybody out there who is bored sick, you are missing out. Wii race car games are less expensive as compared to other games produced by other competitors in the gaming industry. So get out there and select from wide gaming options and have fun racing with the fastest cars.