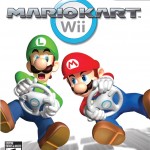 Video games are what make aficionados busy with their gadgets, computers and smartphones. But, for those who are fond of Wii games, reading this blog site is very helpful for you. The information that you get from this page are authored by professional Wii gamers, game creators, game critics and Wii game console owners. Knowing that you are a fan of Wii games, you are certainly welcome to visit our site as often as you want.
As experts in Wii games, we assure you that all materials, data, facts and figures are based from extensive research and real gaming experience. As such, you get reliable information on every section of this page.
We have been in the Wii gaming business for years that our knowledge in video gaming is considered advanced and always up with the current trends. From gaming tournaments to pioneer game launches, our authors are there to take part in big prestigious events. From here, we create our blogs with accuracy because we intend to let our readers grab first-hand details on any new products, gaming interface, software and hardware technology.
Our exposure to various Wii games and platforms make us the experts in this craft and so we are happy to share this talent and skill to all fanatics both amateur and professional. Read on and enjoy our blog.